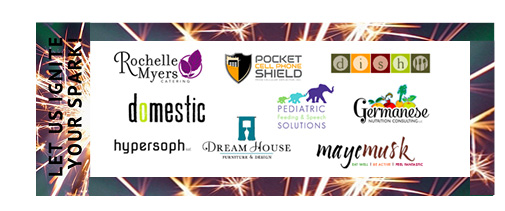 We love working on branding a new idea–nothing beats the excitement of taking a client's idea and turning it into a tangible representation of their product or business. We like to take that spark and send it out like wildfire.
A brand tells a story. You come to us because you have a special story and it is our job to take that story and show, in a compelling way, what is special about what you have to offer. A good brand sets expectations letting consumers know clearly who you are and why they should choose your product or service over a competitor.
Branding is a process.
A brand used to refer to a logo or mark but with the emergence of the web and social media, your brand includes not only the visual icons you put forth but, more importantly, your message. We've developed a streamlined process that efficiently and painlessly crafts your brand.
We start with our well-honed Design Brief which helps us to better understand your story and goals. Through this process we'll help you identify your ideal clients, know your competitors, understand your mission, and visualize your aesthetic to create a compelling marketing strategy that will spread your brand like, you guessed it, wildfire!
Spreading your brand means you'll need well-designed graphics for web and for print use. Good design is thoughtful and well-crafted and takes time, research and artistry. We love collaboration and feel your input is integral to the success of each project. From local, small businesses to far-flung corporations, we have been lucky to work with a wonderful variety of people to bring their stories to light.
https://edendesignco.com/wp-content/uploads/2014/02/blog_brand.jpg
211
505
Molly Bloom
https://edendesignco.com/wp-content/uploads/2018/03/EdenLogo_340x156.jpg
Molly Bloom
2014-02-20 12:42:34
2014-02-20 12:43:22
What is Branding?