My husband and I enjoyed a fun family wedding in Houston last month without the kiddos. This allowed us to wander art museums for hours, read, nap and have leisurely meals with my sister and brother in law. We enjoyed catching up with family…
https://edendesignco.com/wp-content/uploads/2012/10/Blog_Houston_textpage.jpg
260
620
Molly Bloom
https://edendesignco.com/wp-content/uploads/2018/03/EdenLogo_340x156.jpg
Molly Bloom
2012-10-11 15:25:27
2013-10-04 12:46:21
Traveling: Houston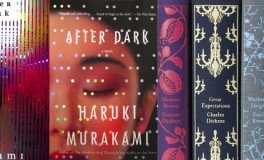 On Wednesday, I took my children to Miss Emily's Art class at Four Season's Books—our local indie book shop. Since it was my son's first time, I stuck around in case he needed me. (It turns out he didn't because he was too busy building a…
https://edendesignco.com/wp-content/uploads/2012/09/blog_BookCover.jpg
260
620
Molly Bloom
https://edendesignco.com/wp-content/uploads/2018/03/EdenLogo_340x156.jpg
Molly Bloom
2012-09-04 14:34:38
2013-10-04 12:44:38
Inspiration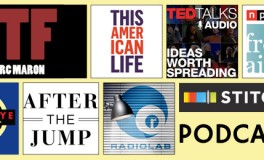 As much as I love modern day modes of communication--email, texting, social media--I find that I also still crave the human voice. Great conversations, stories that make you think, connecting with people over the airwaves . . . didn't they once have a word for that? Oh, yeah, RADIO. About 18 months ago, I was getting a bit overwhelmed with the ...
https://edendesignco.com/wp-content/uploads/2012/08/8-24-12_blog.jpg
260
620
Eden Design
https://edendesignco.com/wp-content/uploads/2018/03/EdenLogo_340x156.jpg
Eden Design
2012-08-24 14:42:59
2013-10-04 12:47:55
You Are Not Alone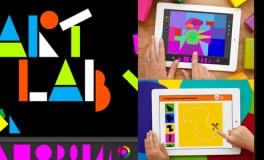 MoMA (Museum of Modern Art) has a great new iPad app called Art Lab that kept my daughter and me delightfully occupied during a recent flight. You can sketch your own creations using cool tools and your fingertips while being inspired by the works of famous artists. My favorite is their version of exquisite corpse that two can play together. Use the ...
https://edendesignco.com/wp-content/uploads/2012/08/blog_MoMA.jpg
260
620
Molly Bloom
https://edendesignco.com/wp-content/uploads/2018/03/EdenLogo_340x156.jpg
Molly Bloom
2012-08-22 13:19:31
2013-10-04 12:49:42
Art Lab